If Bed Bugs Are Ruining Your Sleep, Call Mid-South Pest & Termite!
We've all heard the expression, "Don't let the bed bugs bite", but most of us just shrug it off as just a silly children's rhyme. However, when it comes to dealing with bed bugs in your own home, the thought becomes a lot more disturbing. And since bed bugs have become a huge problem for homeowners and commercial property owners in recent years due to the large resurgence in their populations all over the country, so it's important now more than ever to invest in bed bug control at the first signs of an infestation.
If you think you may be dealing with a bed bug infestation or have spotted bed bugs in your home or business, it's important to reach out to us at Mid-South Pest & Termite for assistance right away. These resilient pests are extremely difficult to eliminate with DIY methods, and the longer you wait to treat them, the worse the infestation will get.
Our Quality Bed Bug Control Options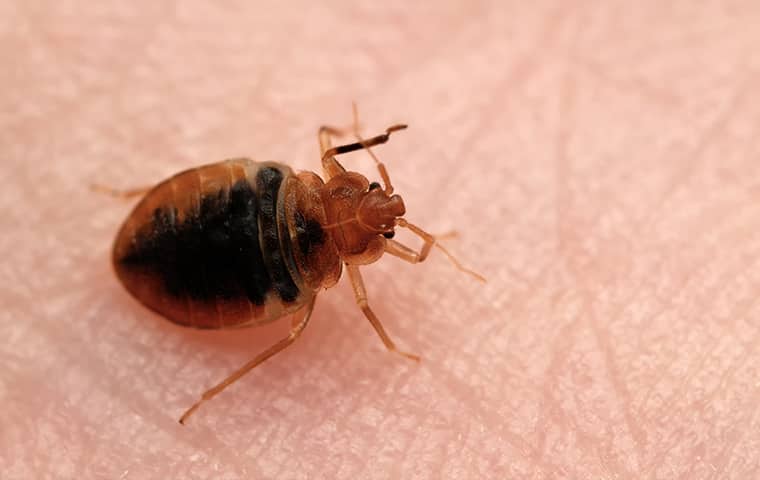 Professional Bed Bug Control Inspections
Here at Mid-South Pest & Termite, we begin our bed bug control services by performing a thorough inspection of your home or business to determine the level of bed bug activity present and the extent of the infestation. This will allow us to set up a treatment plan that is right for your specific bed bug problem.
Traditional Bed Bug Control Treatments
In our traditional bed bug control treatments, we utilize a professional insecticide treatment that acts as a barrier against bed bugs. When these pests cross this barrier, they'll pick up the bed bug control product and spread it around to the other invading bed bugs, eventually eliminating the entire infestation. This initial service takes between 2-4 hours to complete.
Follow-Up Services
Between 21-30 days after the initial treatment, one of our highly-trained service technicians will return to inspect your home and make sure that your bed bug problem has been completely resolved. If further treatment is needed, we'll re-treat at this time.
Our Bed Bug Control Warranty
A 30-day warranty goes into effect after our follow-up visit. If bed bugs return during this time, we return to re-treat your home, free of charge!
Rest Easy With Bed Bug Treatment From The Memphis, TN Pest Control Experts!
No one wants to have to deal with bed bugs, and with the help of Mid-South Pest & Termite, you won't have to! When you partner with us, we'll schedule you for an inspection and take the necessary measures to eliminate your bed bug problem! If you're located in our Mississippi, Arkansas, or Tennessee service area, consider investing in our professional bed bug control treatments for your Memphis home or business. To get started with our bed bug control services, contact Mid-South Pest & Termite!
Request Your Free Inspection
Complete the form below to schedule your no obligation inspection.