Arlington's Practical Guide To Tick Control
June 19, 2020
If you spend any time outdoors doing activities like camping, you are probably aware that ticks are a concern. These pests need a host of some kind to survive and reproduce. Ticks can attach themselves to humans or animals, and once they are attached they suck the blood of their host. Because of this, they are actually more dangerous than many people realize.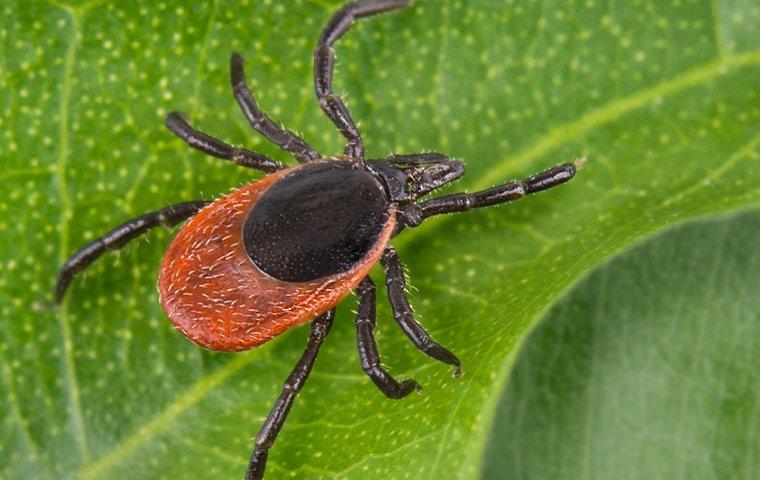 While most people know that ticks are gross, they don't think about the dangers that they pose. Because they suck blood, they can transfer diseases, including Lyme disease, and other pathogens to their hosts. This is why it's so important to know how to protect yourself and your pets from ticks if you spend time outdoors.
It's important to know what ticks look like so you can know what to watch out for. While there are different kinds of ticks that have slightly different appearances and coloring, this is what they look like in general.
They are flat except for what they've eaten in which case they are more round.

They don't have wings.

They are usually a brown or black color but can also be red or yellow.
Tick-Prevention Tips
If you're someone who often goes outdoors, your likelihood of getting bitten by a tick is much higher. It's important to know how to protect yourself and your loved ones while spending time in the wilderness. While prevention tips aren't always completely effective, they can greatly reduce your risk of having a tick on your body. Here are some things you can do:
Avoid going off the trail.

Try not to walk through tangled vines or thickets as this provides a good place for ticks to live.

Stay away from dense vegetation of any kind.

When outdoors, wear long pants and tuck them into your socks.

Wear light-colored clothing that make it easier to see ticks.

Make sure to use tick treatments for your pet if they come with you.
Preventing Ticks In Your Yard
While people often get ticks while outside doing things like hiking or camping, ticks can also make their way into your yard. Pets might bring them into your yard or they could hitch rides on wild animals. Another way to prevent tick bites is to address things on your Arlington property that could attract ticks.
Once again, these prevention methods aren't always totally effective, but they can help reduce the chances of having a tick problem. Here are some steps you can take to prevent ticks in your yard:
Remove leaf litter in your yard as this can provide ticks with a sheltered place to live.

Clear out the tall brush and mow your lawn often.

Stack wood neatly in a dry area.

Put up fences to help keep wild animals out of your yard.

Seek professional assistance.
Assistance With Tick Problems
If you are dealing with ticks often, or just want to avoid getting tick bites in the future, the pest control professionals at Mid-South Pest & Termite are here to help. We are able to provide advice and assistance on tick prevention and treatments. We have over 50 years of experience in the Arlington area, and we can help you with all of your pest problems, including ticks.