Now Is The Time To Think About Mosquito Protection For Your Memphis Yard
April 15, 2020
Are you noticing mosquitoes in your backyard? You're not alone. This is the time of year when mosquitoes start to get bad. That is why now is the time to think about mosquito protection. But it isn't the only reason. Here are a few more reasons why now is the time to think about mosquito protection.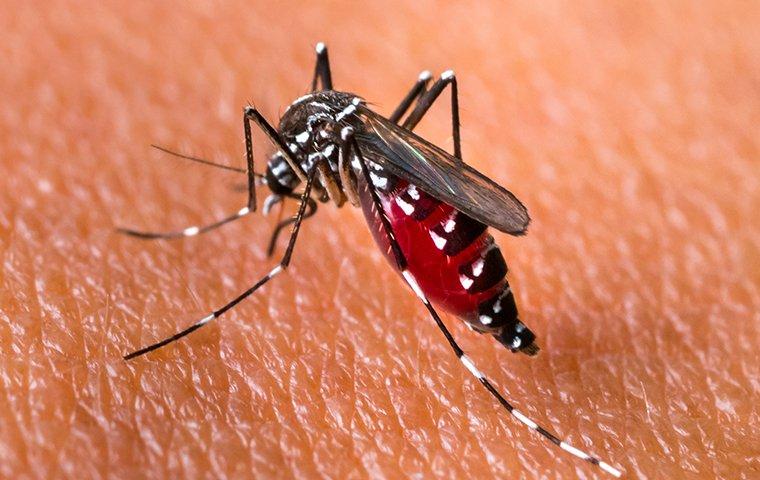 Mosquitoes Are Irritating
When mosquitoes come into your yard and grow their populations, they're going to be extremely irritating. In fact, mosquitoes have the ability to be the most irritating and harmful pests that will enter your yard. They can fly, they can bite, they can transmit diseases, they're attracted to you, and they can gather around you in large numbers. Let's see any other pest do all that.
Mosquitoes Can Transmit Diseases
In the United States, mosquitoes have been linked to the spread of West Nile virus, Chikungunya, yellow fever, malaria, dengue fever, Zika virus, encephalitis, and tularemia. Some of these diseases are endemic and some only occur as outbreaks. Some have slight symptoms and some have chronic symptoms that can have lifelong implications. Zika virus stands out from the rest due to its ability to cause microcephaly in unborn children.
Now Is The Time To Get Them Before They Reproduce
Most of the mosquitoes that bite you in your yard are mosquitoes that hatched in your yard. Mosquitoes don't travel far. So taking steps to prevent mosquitoes from reproducing in your yard now can prevent mosquitoes from biting you later.
Quick Mosquito Reduction Tips
You can reduce many mosquitoes in your yard by eliminating potential breeding sites. Here are a few tips to help you do this.
Look for anything in your yard that captures rainwater. It only takes 2 inches of water for mosquitoes to develop from egg to adult.

Look for areas of standing water and alter the conditions that are causing water to be collected.

Keep in mind that mosquitoes can breed in standing water both low and high. Clean your gutters of any obstructions to keep mosquitoes from breeding up there.

If you have a bird bath or some other stagnant pool of water, install a pump to get the water circulating, if one isn't already present.
Mosquito Bite Reduction
Once you've done the work to reduce the mosquito population in your yard, consider these tips for personal mosquito bite prevention:
Apply mosquito repellent to your skin or clothing to repel mosquitoes.

Wear bright colors to make it more difficult for mosquitoes to lock onto you when they draw near.

Wear long sleeves and pants to give mosquitoes less real estate to bite.

Avoid going out into your yard in the morning and evening when mosquitoes are most active.

Use netting to enclose areas of recreation.
Mosquito Elimination
If you'd like to enjoy your yard without any nets, and without having to think about personal mosquito bite prevention, there is a solution. Mid-South Pest & Termite offers mosquito control service. You can get a one-time service to get your yard ready for an important outdoor gathering, such as a wedding reception, birthday party, graduation party, or family reunion, or you can invest in ongoing mosquito control for your yard that runs from March until October. With ongoing mosquito service, you're always ready for any gathering in your yard, and you're able to enjoy your yard all year long.
What Mosquito Elimination Works
When mosquitoes come into your yard, they'll get into your vegetation. They use vegetation to hide from the drying effects of the sun, and they feed on nectar, plant sap, and honeydew. If your landscaping is misted with an EPA approved, least toxic mosquito control product, mosquitoes will be repelled or eliminated when they come to rest in your vegetation. We also spray other key areas mosquitoes may use as hiding places. This breaks the cycle of reproduction and turns your yard into a mosquito trap. Best of all, the product used to control mosquitoes is only effective against simple organisms. It won't have any impact on your kids, your pets, or anyone living in your home.
For more information or to schedule service for your Memphis-area home, contact us today. We look forward to guiding you in this important protection for the health of your family.