What You Should Know About The Odorous House Ants In Memphis
July 15, 2022
You walk into your kitchen ready to make yourself a nice meal when you get a certain whiff of something. What is that rotten smell? It smells like something was out for too long, like a rotten coconut that you forgot you bought.
You have odorous house ants.
Like many homeowners and kitchen snack consumers, you will want this problem solved ASAP because of that smelly smell that smells smelly.
Mid South Pest & Termite, L.L.C. is here to get rid of odorous house ants in Memphis for you. They are experts in pest control in Memphis and will eliminate that odor from your kitchen and the odorous house ant infestation from your home. Which we are sure is a relief to you.
You know what question we are going to ask about these ants.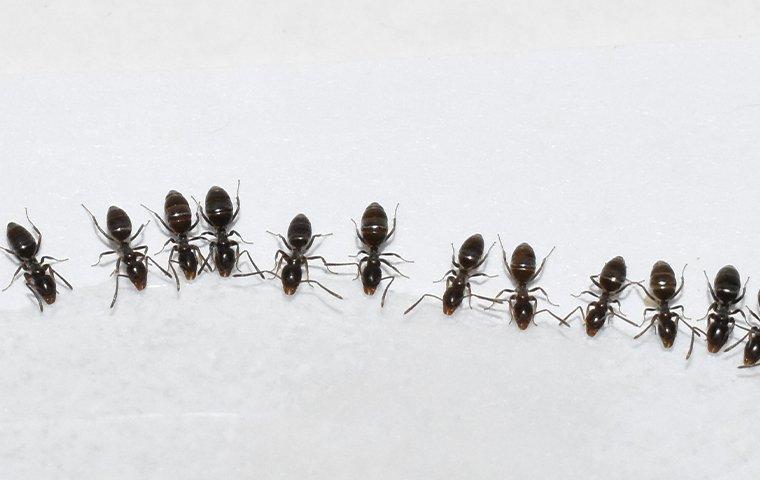 Do Odorous House Ants Stink?
This is the obvious question that you have already asked about them. Do they stink? Was the name "odorous" given to these ants by mistake? No. It's no mistake. These house ants have been called stink ants and coconut ants because they smell so bad. Have you ever smelled a rotten coconut? If so, then you know what an odorous house ant smells like. If not, then consider yourself lucky. A rotten coconut is a smell many of us are fortunate never to need to smell.
But wait, why you? Why your beautiful house? Why the heck did these ants decide to nest in your home? Of all the places! (Couldn't they at least go to that annoying neighbor's house instead?)
Odorous house ants nest in your home, and you'd like to know why.
What Is Making Odorous House Ants Attracted To My Home?
Odorous house ants are not attracted to your home because of the new wallpaper you put up or how your lawn looks. (They both look great, by the way) They are there for the food. These house ants like things like sweets and meats, making kitchen cabinets a perfect spot for these creatures. They build their nests right by warm areas that are close to water.
What are you gonna do if this happens to you? Who do you call to help you? You can't just ask the house ants to leave after they finish eating, can you?
Total Ant Control For Memphis Residents
You should think of one word when you think of odorous house ant control: "Ugh! What is that smell! Did someone not take out the trash!"
Besides that, you should think of Mid South Pest & Termite, L.L.C. Okay, technically, that is not one word, but that is the one solution you need for your odorous house ant problem. They will handle your pest control and allow your kitchen to smell like an actual kitchen unless you plan to eat that candy with some new smelly friends.
Contact Mid South Pest & Termite, LLC professionals to rid your Memphis home of odorous house ants because that smell is too much for you even to think. But you already knew that. It sounds like you better contact the pros sooner than later. For more information about odorous house ants and our residential and commercial pest control services in Memphis, reach out today!