Why Professional Treatment For Wasps In Tennessee Is Worth It
July 16, 2019
With summer in full swing, pests are as active as ever. When it comes to wasps, they've moved out of their quiet beginnings and have now established large and growing colonies throughout Tennessee. If one of those colonies is on your property, this article will help you know why professional treatment for wasps is worth it.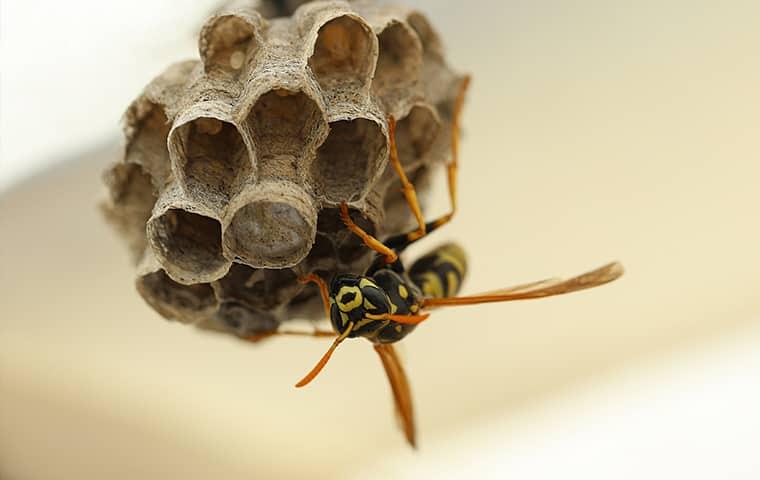 Why Summer is Wasp Season in Memphis
When the weather warms up in early spring, queen wasps come out of their winter resting spots, looking for a suitable place to build a nest. If you can make your property uninviting to them at this early point in the season, you may have the good fortune of not having to deal with them for the rest of the summer.
If you missed that window, it's possible that the queen chose an area on your property to start building her nest and laying eggs. Once those eggs hatched and matured, the new wasps began helping the queen and the colony continued to grow. At this point in the season, a healthy colony has formed and continues to grow in number. By late summer and early fall, the wasps will be at their most active as they prepare for winter.
Why Now is the Time to Do Something About Your Wasp Problem
While wasps are not usually aggressive when left alone, if you accidentally come in contact with one, it will sting in an effort to protect itself. Furthermore, as we get further into summer, wasps become more territorial and more aggressive. Getting anywhere near a wasps' nest is an invitation for dozens of wasps to attack.
If there is a nest on your property, it's best to get it taken care of now before the problem grows worse. However, you should never try to remove a wasps' nest on your own as this can put you in danger. Call the pros at Mid-South Pest & Termite.
We offer thorough wasp control services that will make your property a safe place to spend time without having to worry about wasps. Our services include:
A thorough inspection
Documentation of the treatment plan and all scheduled appointments
Education to help you avoid future problems
The best wasp control methods for your situation
Cultural controls to reduce nesting sites
Exclusion to keep them out of your home
Sanitation to reduce access to food sources
Emergency services if needed.
For the best wasp control in the area, you can trust Mid-South. Contact us today to schedule an appointment.