When Termites Invade, You Need An Effective Termite Protection Plan!
While termites are a problem for home and business owners all throughout the United States, in areas of the country that remain hot and humid for the majority of the year, the chances of a getting a termite infestation is even greater. Unfortunately, many homeowners don't realize that termites have even invaded their home until the damage has become extensive. Because of this, these wood-destroying insects are responsible for over $5 billion worth of property damage every year in the United States alone!
Our Quality Termite Control Options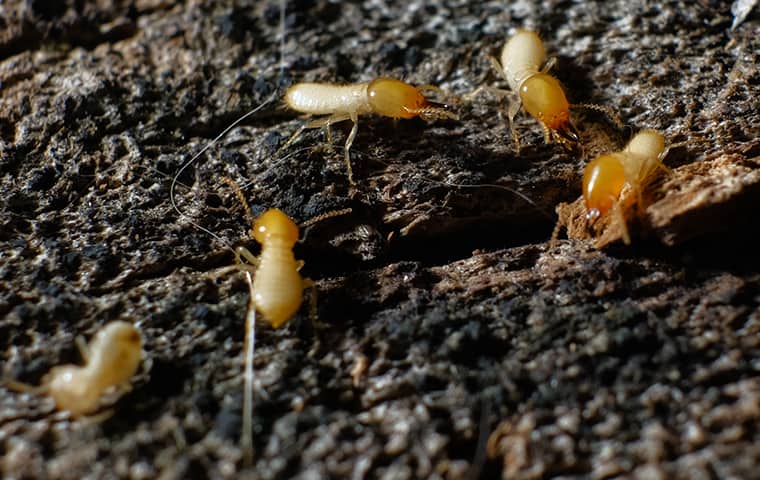 Whether termites have already invaded or you're looking to prevent them before they have the chance, the Memphis, TN termite control experts here at Mid-South Pest & Termite can help! To meet your termite control needs, we offer ongoing termite control services that work to eliminate current termite colonies and protect your home against the threat of future infestations.
Professional Termite Control Inspections
The first step in our termite control process is a thorough inspection, performed by one of our experienced technicians. As termite control experts, we're trained to notice the subtle signs of a termite infestation that homeowners often miss.
During this inspection, measurements will be taken in order to quote you a price for services; our quotes are based on linear footage, not square footage.
Quality Termite Control Treatments (Termidor®)
Here at Mid-South Pest & Termite, our treatments involve the application of a professional-grade liquid termiticide, which is applied to the soil around the perimeter of your home and acts as a barrier against invading termites. When the termites cross this barrier, they pick up the termiticide on their bodies and then carry it back to the other termite members, eventually eliminating the entire invading termite colony.
Our Termite Control Warranty
At Mid-South Pest, our professional termite control treatments come with a one-year warranty that is both renewable and transferable.
At Mid-South Pest & Termite, Termite Control Is In Our Name!
For quality Memphis, TN termite control, you can trust us to solve your termite problems, because after all, it's in our name! Here at Mid-South Pest, we believe that the best defense against termite damage is a good offense! Though protecting your Memphis area home before termites invade is the best course of action, even if you're dealing with an existing termite problem in your home or business, we can help! To get started with one of our professional termite control plans, contact Mid-South Pest & Termite!
Frequently Asked Questions
Request Your Free Inspection
Complete the form below to schedule your no obligation inspection.