Quality Pest Management Solutions For West Memphis, AR
Are you a home or business owner in West Memphis, AR? If so, your property could be at risk of pest infestations that can inflict costly damage and spread dangerous diseases. Therefore, you need dependable pest solutions that you can rely on to keep these unwanted invaders out of your property.
At Mid-South Pest & Termite, we have the solutions for you. We offer both residential and commercial pest solutions that attack the problem at the source. This ensures that when we get rid of pests, they stay gone. To learn more about our various service offerings, continue reading. Or, give us a call today to schedule a free inspection of your property.
Home Pest Control In West Memphis, AR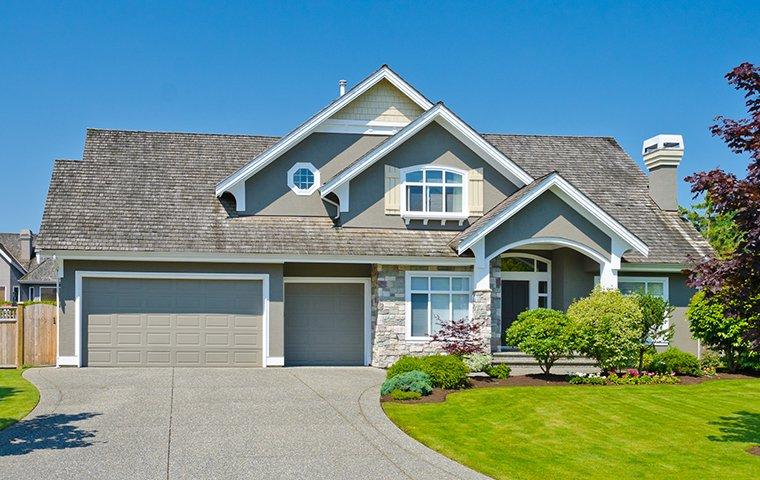 If you want to keep your home and family safe from the various threats that pests pose, you need effective residential pest control solutions. At Mid-South Pest & Termite, we offer a variety of residential pest services so that you can choose the option that best fits your home's needs. These services include one-time treatments, preventative service, and ongoing treatment plans to ensure your home remains pest-free all year long.
Should you enroll in either our monthly or quarterly pest plans, all of your services are guaranteed. This means that if pests should return in between scheduled visits, we will come back to re-treat your home at no additional cost to you. To schedule your initial free inspection, give us a call today.
Commercial Pest Control In West Memphis, AR
No two businesses are the same. Neither are their pest pressures. That's precisely why we tailor-make each of our commercial pest control plans to meet the property's specific needs that we are servicing. We begin with a comprehensive evaluation of the property to determine any harborage or entry points and other conditions conducive to infestations. We then develop a pest management plan based on our findings. Our treatments are based on Integrated Pest Management methodologies, which means we don't simply eliminate pests from the premises. We treat the root of the problem to ensure that pests won't return after we leave. Ongoing services are available on a schedule that works for you. To get started with a commercial pest control plan that you can trust, give us a call today.
What Smells Do West Memphis Mosquitoes Hate?
Mosquitoes sure are annoying! What's worse, they are dangerous, too. Mosquitoes are known to carry and transmit many bloodborne illnesses. As such, it's important to do what you can to limit mosquito populations around your West Memphis property. When it comes to mosquito prevention, many people prefer the use of scents. If you should prefer smells as mosquito repellants, you need to know the smells that mosquitoes hate. These include:
Lavender

Peppermint

Basil

Eucalyptus

Citronella
If mosquitoes persist around your property, contact the pros here at Mid-South Pest & Termite. We offer mosquito control solutions that you can count on to limit their populations around your property. Contact us today to learn more.
Expert Advice On Ant Prevention For West Memphis Homeowners
Ants are some of the most common home-invading pests we have here in West Memphis. They can spread harmful bacteria, cause extensive property damage, and some can inflict painful bites or stings. Therefore, you need to know the measures you can use to keep ants from getting into your home. These include:
Store all food in airtight containers or the fridge.

Keep counters and floors clean and free of food debris.

Store trash in bins with tight-fitting lids.

Install door sweeps under exterior doors.

Fill in cracks in the foundation.
If you continue to experience ant infestations, contact the pest professionals here at Mid-South Pest & Termite. Our certified pest technicians are fully equipped and possess the experience and expertise needed to effectively eliminate any ant infestation that you might be facing in your West Memphis home. Give us a call today to learn more about our ant control services.
Request Your Free Inspection
Complete the form below to schedule your no obligation inspection.